Board Member Spotlight: Chris Gerber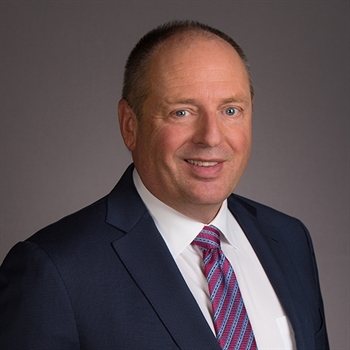 Chris currently leads North American sales, marketing, portfolio management, commercial operations and customer service for Mitsui Rail Capital. Chris has led global sales in rail equipment finance, trailer financial services, automotive fleet leasing and technology since 1987. Prior to entering equipment finance, Chris worked at BN (BNSF) for seven years, where he was one of the last train order operators hired.
As a Traffic Club Member, Chris became interested in "giving-back" within the transportation industry where he has spent most of his career. "I am very passionate about the transportation industry and feel it's important that we take the time to ensure we can pass along our experiences or perspectives, to those coming after us"…. "Hopefully, I can bring new energy into my role as a Board Member"
Chris received his undergraduate degree from DePaul University in business management and his MBA from Purdue University in Finance. He lives in Munster, Indiana with his wife Tracy and dog Bradly. His three grown children have either graduated or currently attending college. Chris is an avid runner and mentors new Marathon runners and participates in multiple Ultra-Marathon distances every year, completing his first 100 mile race in 2017.
Christian A. Gerber
Vice President, Sales and Marketing
Mitsui Rail Capital, LLC
One South Wacker Drive, Suite 3110
Chicago, Illinois 60606