March Executive Series Luncheon
Mar 14, 2018 at 11:30 AM
The Estate by Gene & Georgetti
9421 W Higgins Rd
Rosemont, IL 60018
View on map
---
Description
"Economic Outlook for Transportation and the US in 2018"
Mark your calendars, and join us for our March Executive Series Luncheon, featuring guest speaker Keith Prather, Managing Director for Armada Corporate Intelligence! Mr. Prather will help us to better understand the global economic supply chain and what to look for and expect in 2018. This presentation will be applicable to all modes of supply chain - from shippers to carriers, traffic managers to CEO's.
This luncheon will also be host to the 2018 TCC Scholarship Awards presentation.
Guest Speaker: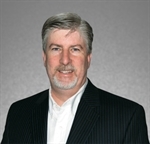 Keith Prather
Managing Director
Armada Corporate Intelligence
Mr. Keith Prather is Managing Director of Armada Corporate Intelligence. During his 17 years as Armada's primary strategist, he has worked with corporations on everything from merger and acquisition strategy to key account management, strategic planning and corporate marketing.
Keith has spent 17 years working with clients in the transportation and supply chain sector. He was the chief architect of the TranSystems Transportation Activity Index and frequently briefs industry executives on the outlook for the transportation sector.
He serves as a corporate economist for numerous clients and actively spends much of his time on industry assessments across manufacturing, agriculture, transportation, retail, US defense, and others.
Keith is the chief editor for the Black Owl Report, an Executive Intelligence Brief. He is also a keynote speaker for industry associations covering topics ranging from economic trends to marketing, strategic planning, and employee motivation.
Location:
The Estate by Gene & Georgetti
9421 W Higgins Rd
Rosemont, IL 60018
Tentative Agenda:
11:30am - 12:00pm Registration and Networking
12:00pm - 12:45pm Luncheon
12:45pm - 1:00pm Scholarship Awards Presentation
1:00pm - 1:45pm Guest Speaker
Cost:
Members & Member Guests: $50
Non-members: $60
Educators and Students: $20
Reservations:
Register online by clicking "register" above
Email staff at staff@traffic-club.org
Call staff at 630-529-1333
(No cancellations after March 7, 2018)
«
Back to agenda