TCC Annual Holiday Gala
Dec 12, 2019 at 5:00 PM
Union League Club of Chicago
65 West Jackson Boulevard
Chicago, IL 60604
View on map
---
Description
The Traffic Club of Chicago cordially invites you to attend our Annual Holiday Gala! This event is a celebration of the successful year the Club has had, and a great way to network with colleagues and other professionals in the industry. Attendees are welcome to bring their spouse or a guest to this festive event!

This year, the Club has added a Guest Speaker to the Holiday Gala agenda. We are excited to welcome Chairman & CEO of FTR, Eric Starks to give a year end review.
Date & Time:
Thursday, Dec. 12th, 2019
5:00 - 8:30 p.m.
Location:
Union League Club of Chicago
Presidents Hall (2nd Floor)
65 W Jackson Blvd
Chicago, IL 60604
Tentative Agenda:
5:00PM - Doors Open
5:30PM - 6:00PM Welcome & Guest Speaker
6:00PM - 8:30PM Networking
Guest Speaker: Eric Starks, Chairman & CEO of FTR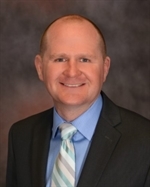 Eric Starks is Chairman and CEO of FTR, the industry leader in freight transportation forecasting. Eric has spent his entire career in the freight transportation sector and is a lead-ing researcher in freight modal share analysis and forecasting. His background includes research in both rail and truck freight movements and asset equip-ment purchases. He is currently one of the premier industry forecasters on transportation equipment demand for rail cars, commercial trucks and trailers.
Eric is a frequent speaker at Wall Street analyst meetings, association events, and private meetings. He has a unique ability to communicate to his audiences how the economy, logistics, freight, and equipment demand impacts their respective business. He is an active member of the transportation community ,Executive council member of Indiana University Executive Transportation Board, adjunct Lecturer at Indiana University Kelley School of Business MBA program, and former board member for National Industrial Transportation League. Read more
Tickets Include: Access to a premium open bar & heavy hors d'oeuvres including two carving stations, a variety of passed cold & hot hors d'oeuvres, and a dessert bar.
Ticket Prices:
Members & Member Guests: $50/person
Non-Members: $80/person
Dress Code: Business attire is required. This is defined as collared shirts (including turtleneck) and slacks for men and similar attire for women. Holiday attire is encouraged! Denim (dress blue jeans) is NOT permitted.

COME AND TAKE PART IN THE HOLIDAY SPIRIT!!

---
Sponsorship Opportunities
The Traffic Club of Chicago is proud to offer Sponsorship Opportunities for our Annual Holiday Gala!
Reception Table Sponsor – Signage at table: $2,500 - 5 complimentary guest passes
Bar Sponsor – Signage at bar: $2,500 - 5 complimentary guest passes
Buffet Sponsor – Signage at buffet: $2,500 - 5 complimentary guest passes
Diamond Sponsorship: $1,000 - 5 complimentary guest passes
Platinum Sponsorship: $750- 3 complimentary guest passes
Gold Sponsorship: $500- 2 complimentary guest passes
Silver Sponsorship: $250- 1 complimentary guest pass
Friend of Club: $100
The generous support from our member companies for this much anticipated event will be recognized on a Sponsor Sign at the event and in the Club's newsletter
To sign up as a sponsor, click "Register" above and then select 'Sponsor.'
«
Back to agenda